In order to quote our team will require your parts images
Please upload an image of you parts to this form.
if more than one image is required to be send please email us the additional photos to sales@hydroconcepts.com.au
Authorised Hydrographics Locations
To obtain fast quote using our automating quote system please choose your nearest Hydrographics agent location and submit his location on the form.
For any Technical assistance please call our Headquarters in Melbourne.
Hydrographics Victoria (VIC)
Mulgrave (Head Office & Laboratory) contact Tony
Bendigo contact Ryan
Mornington Peninsula (Monthly Free Pickup and drop off service)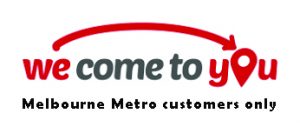 Hydrographics Queensland (QLD)
Mackay contact Andy
Capalaba contact Matt
Cairns contact Steve
Grantham contact Rick
Hydrographics South Australia (SA)
Camden Park contact Wayne
Salisbury Park contact Gary
Hydrographics New South Wales (NSW)
Chipping Norton contact Nathan
Castle Hill contact Peter
Taree contact Ben
Peakhurst contact Joe
Hydrographics (ACT)
Hydrographics Western Australia (WA)
Tasmania Hydrographics (TAS)