Hydrographics Standard coating
Minimum charge from $120 for a single item
"The single Dip" process is suitable for most applications including automotive, Marine, Aircraft, Firearms and most hunting and fishing applications.
Our quotes prices will cover costs include parts preparations, priming and base colour basecoat application prior to film application and clear coat finish.
All Hydro Concepts products will be clear coated (2 to 3 Coats) with your choice of Matte or Gloss finish and can be return shipped 48 hours after the last application is complete.
Contact us today to discuss your hydro dipping requirements.
Hydrographics Custom coating
Minimum charge from $220 for a single item
"The Custom Dip" process is likewise suitable for all applications but keep in mind that what we can dip once, we can dip twice or more to create a truly significant "One Off" finish for your particular application.
Various shades of base coats and special paint effects to the substrate can be incorporated in to multiple overlays to create a very unique end product surface coating.
Film applications can be taped and reverse taped, overlaid and blended to produce a finish that would be hard if not impossible to reproduce making this one off process extremely attractive for Firearms, Auto, Marine and Aircraft applications.
Chrome Plating Services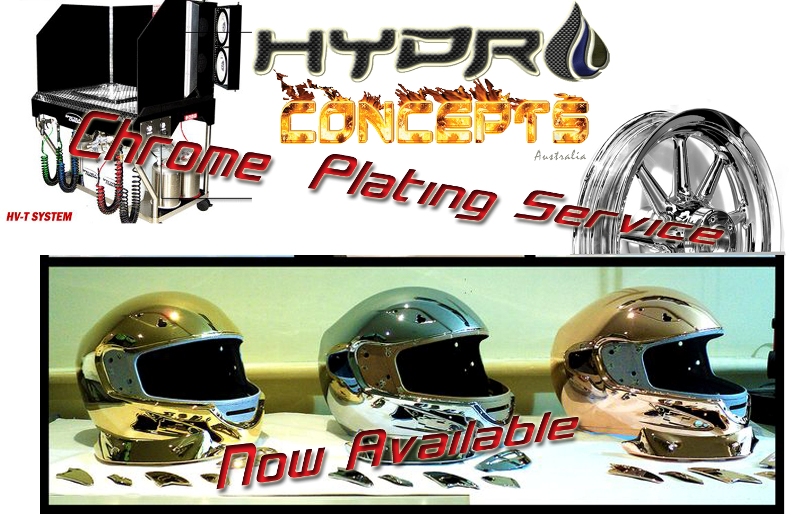 Chrome plating is extended as an additional service to our customers since some of our agents carry the technology in house.
This Service is available for retail bookings only via a small number of HCA agent outlets.
For more information please Contact us for a quote and assistance.
Virtual Chrome effects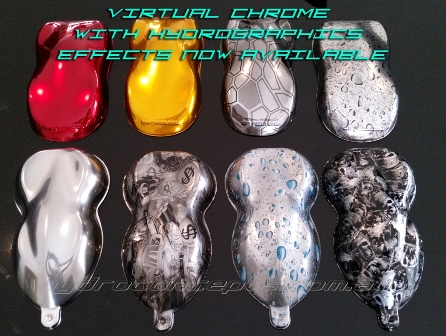 This our latest paint surface technology solution we offer in all of our authorised offices across Australia.
This is special exclusive spray on Virtual Chrome surface coating process we developed and can we provide which can incorporate hydrographics coating layers if required.
For more information please Contact us for a quote and assistance.
Hydrographics - Water Transfer Printing
Business setup and product distribution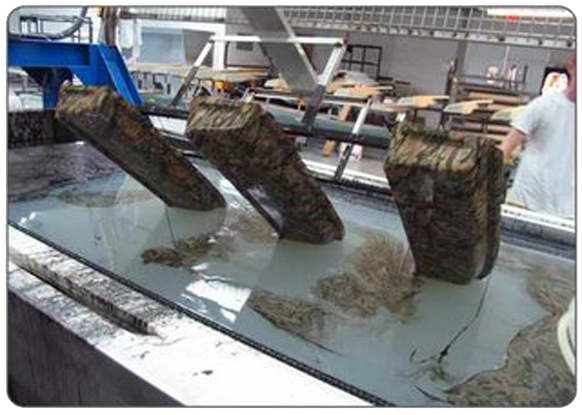 Our Group is the first and the largest Australian company since 2008 authorised and certified for the Australasian WTP product distribution.
Our primary focus is to setup and assist professionals who chose to start up business or add on our technology with their current business for the Australian WTP hydrographics industry.
For more information, please contact our Melbourne Hydrographics Head Office for information and packages available and Join HCA today!